Local Delivery
We're excited to expand our local delivery options for our local customers. We've partnered with
Curbwise LLC
bicycle delivery to bring your purchases to your doorstep (contactless). Curbwise will deliver within a
5 mile radius
of our location in Stevens Point (see map).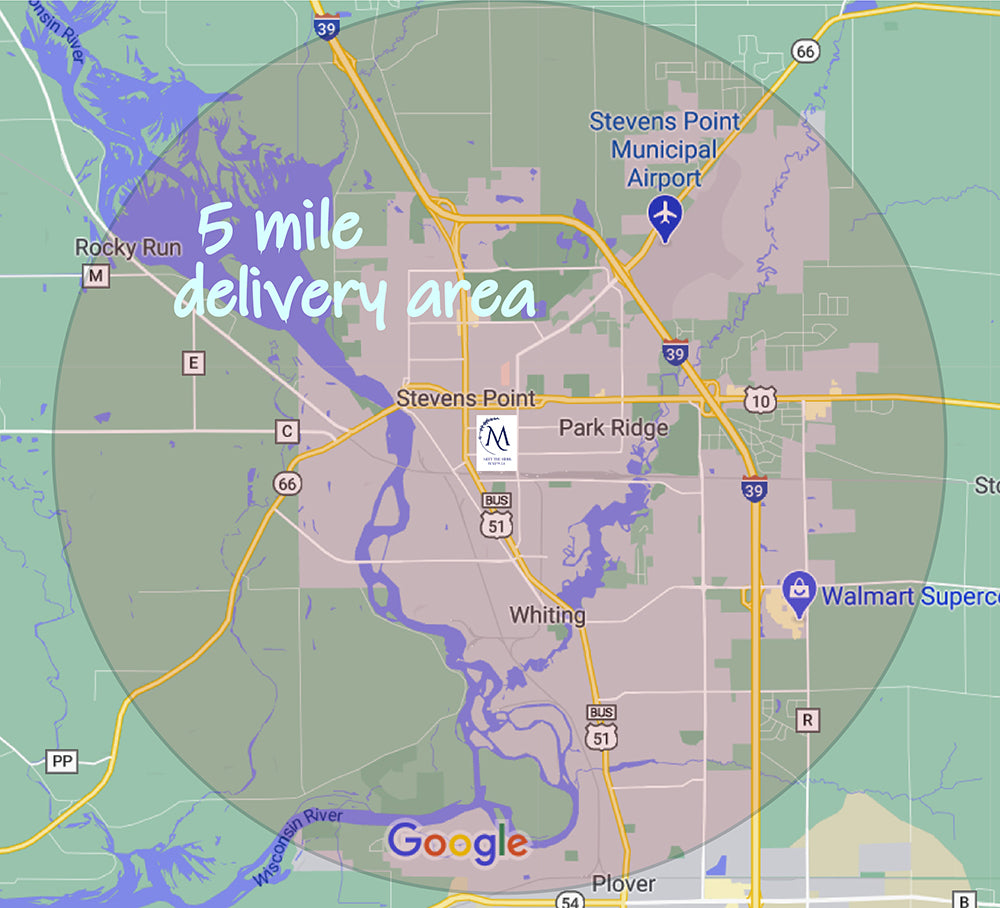 How it works:
1. Order your items as you normally would and select Ship under Delivery Method in the checkout. Once you enter your address, the next screen will allow you to select Local Delivery from the Shipping options if you're address is within the 5-mile radius.
2. We coordinate a date/time to deliver your purchases (within 0-3 days).